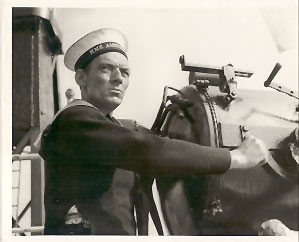 THE FILM APPEARANCES OF SAM KYDD
My dad made 110 films between 1945 and 1952. I only have 68 of em written here. If anyone can come up with the other titles please drop me a line on jk@jonathankydd.com
Captive Heart, The (1946) Grant, P.O.W. (Top Bunk)
They Made Me A Fugitive (1947) Eddie
Fortune Lane (1947) Draughtsman
Colonel Bogey (1947) Soldier
Trouble in the Air (1948)
Song for Tomorrow, A (1948)Sergeant
To the Public Danger (1948) Police Driver
Fly Away Peter (1948) Harry Parker
Love in Waiting (1948)
Piece of Cake, A (1948)
It's Hard to Be Good (1948) Husband
Scott of the Antarctic (1948) Leading Stoker E. McKenzie R.N.
Once A Jolly Swagman (1948) Captain of Ilford Speedway team
Portrait From Life (1948) Army Truck Driver
Badger's Green (1948) Harry Parker
Small Back Room, The (1948) Crowhurst
Forbidden (1948) Joe
Floodtide (1949) Sam, the Barman
Movie Go‑Round (1949) Repair Man
Passport to Pimlico (1949) Sapper
Stop Press Girl (1949) Booking Officer
Saints & Sinners (1949) Man in Bar
Poet's Pub (1949) George
Vengeance is Mine (1949) Stacey
Obsession (1949) Club Steward
Madness of the Heart (1949) Soldier at Airport
Trottie True (1949) Stage‑Hand
Hasty Heart, The (1949) Machlaclan's Jeep Driver
Mr Marionette [Short] (1949) [UNRELEASED]
Cure for Love, The (1949) Charlie Fox
Blue Lamp, The (1949) Bookmaker's Assistant
Grass Drying [Documentary Short] (1949) Commentator
Chance of A Lifetime (1950) (One of) the Workers
Treasure Island (1950) Cady
Seven Days to Noon (1950) Soldier in House Search
No Trace (1950) Car Mechanic
Blackout (1950)
Cage of Gold (1950) 'Palette Club' Waiter
Magnet, The (1950) Postman
Clouded Yellow, The (1950) Rescue Radio Operator
Second Mate, The (1950) Wheeler
Mr Drake's Duck (1950)
Dark Man, The (1950) Sgt. Major
Pool of London (1950) 2nd Engineer
Sermon Film: Ashes From The Altar [Short] (1950)
Galloping Major, The (1951) Newspaper Vendor
Assassin for Hire (1951) Bert (or Fred!)
Captain Horatio Hornblower R.N. (1951) Seaman Garvin
Penny Points to Paradise (1951) Porter/Taxi Driver
Hell is Sold Out (1951)
Cheer the Brave (1951)
High Treason (1951) Sam (the Printer)
Mr Denning Drives North (1951) One of Crowd by Jeep Watching Plane
Secret People, The (1951) Irish Police Sergeant
Hunted (1952) Potman
Sing Along with Me (1952)
Judgement Deferred (1952)
Brandy for the Parson (1952) Lorry Driver
Angels One Five (1952) Mess Waiter
Curtain Up (1952) Ambulance Man
Derby Day (1952) Harry Bunn, Bookie
Brave Don't Cry, The (1952) Porter
Lost Hours, The (1952) Fred, 'Bristow & Brown' Mechanic
Trent's Last Case (1952) Insp. Murch
Hour of 13, The (1952) Reporter
Voice of Merill, The (1952) Sgt. Baker
Hot Ice (1952)
Appointment in London (1952) A/C Ackroyd
Time Bomb (1953) Train Ticket Clerk
Titfield Thunderbolt, The (1953) Railway Worker At Yard Where Engine Stolen
Cruel Sea, The (1953) Carslake
Steel Key, The (1953) Chauffeur
Death Goes to School (1953) Sgt. Harvey
Single‑Handed (1953) Naval Rating
Malta Story (1953) Soldier Clearing Airfield
Master of Ballantrae, The (1953)
Saint's Return, The (1953) Barkley (Joe Podd)
Love in Pawn (1953)
Runaway Bus, The (1953) Chief of Security/Security Officer
They Who Dare (1953) Marine Boyd
Devil on Horseback (1954) Darky
Rainbow Jacket, The (1954) Bruce
Father Brown (1954) Scotland Yard Sgt.
Embezzler, The (1954) Railway Inspector
End of the Road, The (1954)
Final Appointment (1954) Vickery
Radio Cab Murders, The (1954) Spencer
Lilacs in Spring (1954) Ginger
Souls in Conflict (1954)
Impulse (1954) Ticket Inspector
Raising A Riot (1955) Messenger
Where There's A Will (1955) Jeep Driver
As Long As They're Happy (1955) Milkman
Passage Home (1955) Sheltia
Constant Husband, The (1955) Adelphi Barman
Dark Avenger, The (1955)
Kid for Two Farthings, A (1955)
Glass Cage, The (1955) George
Gold Express, The (1955) Lorry Driver
Quatermass Experiment, The (1955) Station Sergeant
One Way Out (1955) Gang Member
Storm Over the Nile (1955) Joe, The Instructor
Portrait of Alison (1955) Bill, Telephone Engineer
LadyKillers, The (1955) 2nd Cab Driver**
[**As credited on the BFI website, but unable to confirm on screen…]
Josephine & Men (1955) Station Sergeant
Cockleshell Heroes (1955) Lorry Driver
You Can't Escape (1955)
Homing Chinaman, The [Short*] (1955) Simons
[*Episode of the TV Series THE VISE shown in cinemas as a Short Supporting Film]
Town Like Alice, A (1956) Bus Driver (and dubbed one other)
Soho Incident (1956) Sam
It's Never Too Late (1956) Eavesdropper at Tube Station
Ramsbottom Rides Again (1956)
Long Arm, The (1956) P.C. in Information Room
Reach for the Sky (1956) Warrant Officer Blake
Jacqueline (1956) Fireman (Foreman?)
Baby & the Battleship, The (1956) Richards (Mess Hand)
It's A Wonderful World (1956) Attendant
Home & Away (1956) Albert West
Circus Friends (1956) George
Tiger in the Smoke (1956) Tom Gripper
Hideout, The (1956) Tim Bowers
Boat People, The [Documentary Short] (1956) Narrator
Smallest Show on Earth, The (1957) [SCENES CUT]
Yangste Incident (1957) A.B. Walker R.N.
Carry on Admiral (1957) Attendant
Scamp, The (1957) Shopkeeper
Just My Luck (1957) Roberts, Craftsman
Dangerous Exile (1957)
Barnacle Bill (1957) Frogman
Tale of Two Cities, A (1957) Joe, Coach Guard
Happy is the Bride (1957) Foreman
Safecracker, The (1957) McCullers
Orders to Kill (1958) Flight Sergeant Flint
Dunkirk (1958)
Up the Creek (1958) Bates
Law & Disorder (1958) Shorty
I Was Monty's Double (1958) Go Between/Soldier Behind Peggy
http://www.tcm.com/mediaroom/video/346706/I-Was-Monty-s-Double-Movie-Clip-Very-Special-Visitor.html
Further Up the Creek (1958) Bates
Life is A Circus (1958) Removal Man
Captain's Table, The (1958) Sailor (Filling Pool)
Too Many Crooks (1958) Tramp on Bench
Make Mine A Million (1958) 2nd Armed Robber
39 Steps, The (1959) Train Dining Steward
Carlton Browne of the F.O. (1959) Signaller
Hound of the Baskervilles, The (1959) Perkins
I'm Alright Jack (1959) Shop Steward
Upstairs & Downstairs (1959) Chauffeur
Libel (1959) (2nd) Paper Seller
Sink the Bismarck! (1959) Civilian Worker on Prince of Wales
Angry Silence, The (1960) [SCENES CUT]
Price of Silence, The (1960) Slug
Follow That Horse! (1960) Farrell
Dead Lucky (1960) Harry Winston
There Was A Crooked Man (1960) Foreman
House in Marsh Road, The (1960) Morris Lumley
Suspect (1960) Slater
Treasure of Monte Cristo, The (1961) Albert
Clue of the Silver Key, The (1961) Tickler
Iron Maiden, The (1962) Fred Trotter (or Carter!)
Doctor in Distress (1963) [SCENES CUT]
Young Detectives, The [8-Part Film Serial] (1963) Security Van Driver
A Bit of Doing [Short] (1963)
Smokescreen (1964) Hotel Waiter
Island of Terror (1965) Constable John Harris
Projected Man, The (1966) Harry
Smashing Time (1967) Diner
Gold is Where You Find it [Short] (1968) Pader Murphy
Till Death Do Us Part (1968) Fred
Submarine XI (1968) [SCENES CUT]
Killing of Sister George, The (1968) Taxi Driver
Look At Life: There Ought to Be A Law [Educational Short] (1968)
Moon Zero Two (1969) Len, Barman
Too Late the Hero (1969) Colour Sgt.
Magnificent 6 & ½, The – Series 2: Part 1 (only?): 'Pee Wee Had A Little Ape' [6-Part Film Serial] (1969)
Last Grenade, The (1970)
10 Rillington Place (1970) Roberts, Furniture Dealer
Dad's Army (1970) Nazi Orderly
Quest for Love (1971) Taxi Driver
Magnificent 6 & ½, The – 3rd Series: Pt 5 (only): 'Up the Creek' [6-Part Film Serial](1971)
Up the Chastity Belt (1971) 1st Locksmith
Alf Garnett Saga, The (1972)
Steptoe & Son Ride Again (1973) Claude
Confessions of A Window Cleaner (1974) 1st Removal Man
Firefighters, The (1974) Fireman Stark
Amorous Milkman, The (1974) Wilf
Great Expectations [USA TVM/GB Cinemas] (1975) Scarred Convict
Chiffy Kids, The [6-Part Film Serial] (1977) Grumpy Gardener
Chimpmates ‑ Series 3 [6-Part Film Serial] (1978)
Time in Between [Short] (1979)
Yesterday's Hero (1979) Sam Turner
Shillingbury Blowers, The (1979) [UK TVM, shown Cinemas] Reggie
Danger on Dartmoor (1980)
High Rise Donkey (1980) Resident
Mirror Crack'd, The (1980) Prop Man with Fake Blood
Eye of the Needle (1981) Lock Keeper
Researched and compiled by M. A. Murton
TV APPEARANCES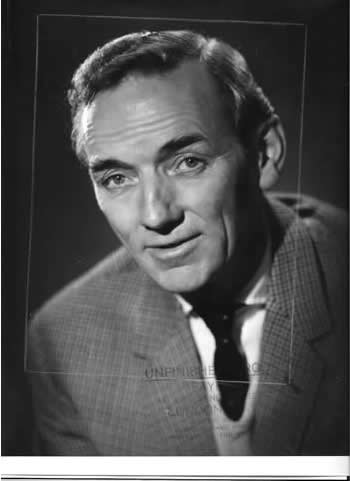 Appearance suggested, but comprehensive cast lists found and Sam not featured:
'The Saint' ITV Mid-60s
'Sweeney' ITV 1976
Unable to Find Any Information on Any of These:
'Not Many Mansions' ITV
'TV Playhouse: The Road to Anywhere' ITV
'It's a Wonderful World' ITV
Years Unknown for These:
'Perry Como Special' ITV
'Crime Prevention Slots' (as "Fred the Burglar").
Series known, but exact episode(s)/date(s) unknown:
'The Army Game' ITV (1957-61)
'The Benny Hill Show' (many episodes, various roles) [BBC 1955-57 + 1961 + 1964-66 + 1968; ITV 1967, 1969-89]
'Charlie Drake Show' (many episodes, various roles) BBC (1960-62 & 1967-68)
'Bootsy and Snudge' ITV (1960-63)
'Maigret' BBC (1960-63)
'Dangerman ITV (1960-61 or 1964-67)
'The Arthur Askey Show' ATV 1961
'The Arthur Haynes Show'ATV (1956-66)
'Shadow Squad' ITV (1957-59)
'The Rag Trade' (BBC 1961-63 or LWT 1977-78)
'The Dick Emery Show' BBC (1963-81)
'The Doctors' 1963 [= BBC series 1969-71???]
'Cluff' BBC (1964-65)
'The Harry Worth Show' BBC (1964/5)
'Adam Adamant Lives' BBC (1966/7)
'Play School' (story reader) BBC (1970s)
Chronological Listing of known appearances:
'Watch with Mother: Toad of Toad Hall' BBC 1950
'Sherlock Holmes: The Empty House' (as "Unimpressed onlooker") BBC 1951
'The Pickwick Papers' (5-part serial as "Mr Sam Weller") BBC 1952
'Billy Bunter of Greyfriars School: Bunter's Bycycle' (as "Postman") BBC 1952
'Billy Bunter of Greyfriars School: The Report' (as "Nosey Jenkins") BBC 1952
'The Wonderful Visit' (as "Tramp") BBC 1952
'Goonreel' (various roles) BBC 1952
'Pickwick Papers' (as "Sam Weller") BBC 1953
'Douglas Fairbanks Jr. Presents: Second Wind' (as "Albert") ITV 1954
'Caste'(as "Sam Gerridge") BBC 1954
'Pantomania' (as "King Rat") ITV 1955
'London Playhouse: The General's Mess' (as "Charlie Freezeman") ITV 1955
'Theatre Royal: Bardell V. Pickwick' (as "Sam Weller") ATV 1955
'As I Was Saying: An Eye for Detail' BBC 1955
'The Vise: The Very Silent Traveller' (as "Olsen") ITV 1955
'The Vise: The Homing Chinaman' (as "Simons") ITV 1955
'Dr. Jekyll and Mr. Hyde: episode 2 Mr Utterson's Encounter' (as "child's father") BBC 1956
'David Copperfield' (episode two as "A Friendly Waiter") ITV 1956
'The Tony Hancock Show' "[25/05/56] BBC 1956
'Before Your Very Eyes' [24/02/56] ITV 1956
'Tales From Soho: The Protectors' (as "Lefty") BBC 1956
'London Playhouse: The Guv'nor' (as "Charlie") ITV 1956
'Captain Carvallo' (as "Private Gross") ITV 1956
'Dixon of Dock Green: The December Boy' (as "Mr Jenner") BBC 1957
'The Adventures of Robin Hood: The Shell Game' (as "Pick") ABC 1957
'The Gay Cavalier: Little Cavalier' (as "Peg-Leg") ITV 1957
'The Gay Cavalier: The Lost is Found' (as "Biggleswaite") ITV 1957
'The Tony Hancock Show' [11/01/57] BBC 1957
'Big Guns: A Family Matter' (as "Raikes") BBC 1958
'Dixon of Dock Green: The Case of Mrs. X' (as "Harry Baker") BBC 1958
'The Highwayman' (as "Jerry Bridger") 1958
'Frankly Howerd' BBC 1959
'A Mask for Alexis' (as "Cycle Dealer") BBC 1959
'Television Playhouse: The Advocate' (as "Kovacs") ITV 1959
'Antigone' (as "First guard") BBC 1959
'Sunday-night Theatre: Millionairess' (as "The Man") BBC 1959
'Samson and Delilah' (as "The Sergeant") BBC 1959
'Sunday-night Theatre: The Skin Game' (as "Dawker") BBC 1959
'Hancock's Half Hour: The Big Night' (as "1st Launderette Customer") BBC 1959
'Sunday Night Theatre: All You Young Lovers' BBC 1959
'The Queen's Corporal' Granada 1959
'The Men From Room Thirteen: The Man Who Made Keys" (Parts 1 & 2 as "Cracker") BBC 1959
'Mess Mates' (three series as "Croaker Jones") ITV 1960-62
'Arthur's Treasured Volumes: A Blow in Anger' (as "Fred") ATV 1960
'Upgreen and At 'Em' BBC 1960
'The Trouble with Harry' (Worth) BBC 1960
'Time Remembered' BBC 1961
'Kraft Mystery Theatre: The Hideout' 1961
'On the Boundary' BBC 1961
'They Met in a City: The Spanish Waiter' (as "Eddie") BBC 1961
'Jango: A Great Day For Jango' (as "Alf") ITV 1961
'The Pursuers: The Inside Job' (as "Frank") ATV 1961
'Playhouse: The Pinkness of it All' ITV 1962
'Crane' (series, 26 episodes as "Orlando O'Connor") ITV 1963-65
'Espionage: The Dragon Slayer'(as "Cruthchley") ATV 1963
'Swallows and Amazons: episode 3 The Serpent' (as "Young Billie") BBC 1963
'Crossroads' (regular, as "Mr Walton") ITV 1964-68
'Detective: The Quick One' (as "Wills") BBC 1964
'Play of the Week: Deep and Crisp and Stolen' ITV 1964
'Dixon of Dock Green: The Fire Raiser'(as "Harry Pegg") BBC 1964
'Dixon of Dock Green: The Witness'(as "Harry Pegg") BBC 1964
'Dixon of Dock Green: Mr. Farthing Takes a Walk'(as "Monty Stone") BBC 1964
'Out of The Unknown: The Midas Plague'(as "Fred") BBC 1965
'Orlando' (series, 18 episodes as "Orlando O'Connor") ITV 1965-68
'Take a Pair of Private Eyes' (6-part serial as "Hector Frayne") BBC 1966
'Comedy Playhouse: Heirs on a Shoestring'(as "Alfred") BBC 1967
'Softly Softly: Pieces of Silver'(as "Jack Luff") BBC 1967
'Man in a Suitcase: Why They Killed Nolan'(as "Nolan") ITV 1968
'Never A Cross Word'(as "Garage Mechanic") LWT 1968
'Dixon of Dock Green: Ania'(as "Wally Green") BBC 1968
'Dixon of Dock Green: The Trojan Horse'(as "Price") BBC 1968
'Dixon of Dock Green: The Set-Up'(as "Cully") BBC 1969
'Z Cars: Give A Dog A Bad Name' (Parts 1&2) (as "Jimmy Dugdale") BBC 1969
'Z Cars: Public Relations'(as "Charlie Steele") BBC 1969
'Curry and Chips' (series, as "Smellie") ITV 1969
'The Fosset Saga' (series, as "Herbert Quince") ITV 1969
'Comedy Playhouse: The Making of Peregrine'(as "Rory") BBC 1969
'Thirty Minute Theatre: The Tide Watchers' BBC 1970
'Dixon of Dock Green: The Lag's Bride'(as "Arthur Simpson") BBC 1970
'The Troubleshooters: A Truly Exotic Development'(as "George Bartlett") BBC 1970
'The Mating Machine: Ada's Last Chance'(as "Lomax") LWT 1970
'Here Come The Double Deckers: Invaders From Space' BBC 1970
'Thirty Minute Theatre: The Moonlighters' BBC 1971
'Tottering Towers'(as "Bertie Bogmoss") ITV 1971
'Never Mind The Quality, Feel The Width: There is No Smoke Without Fire'(as "Jacko") ITV 1971
'Armchair Theatre: Ireland, Mother Ireland' (as "Conor Ingram") ITV 1971
'Follyfoot: Shadow'(as "Bookmaker") ITV 1971
'Z Cars: Winner Takes All'(as "Taffy Evans") BBC 1972
'Sykes: Mouse' (as "Fire Chief") BBC 1972
'Dixon of Dock Green: First Offenders' (as "Knocker White") BBC 1972
'Thirty Minutes Worth' [07/11/72] Thames 1972
'Play for Today: Carson Country' (as "Tom Brannigan") BBC 1972
'The Persuaders!: Someone Waiting'(as "Dwyer") ITV 1972
'Marked Personal' (as "Tom Barrow") ITV 1973
'Sykes: Golf" BBC 1973
'Ooh La La!: A-Hunting We Will go' (as "Bridoir") ITV 1973
'New Scotland Yard: Bullet in a Haystack'(as "Sammy Cutler") LWT 1973
'This is Your Life'(as himself) ITV 1974
'The Dickens of A Christmas' (as "cabbie") Thames 1974
'The Dick Emery Show' [05/10/74] BBC 1974
'Funny Ha-ha: Football Crazy' (as "Dickie") Thames 1974
'Sykes: The Pub' (as "Harold Wilson") BBC 1974
'Dixon of Dock Green: Looters Ltd'(as "Charlie Barnet") BBC 1975
'Centre Play: Kipper' (as "Kipper") BBC 1977
'Mr Big: The Ashes' (as "Mr Waller") BBC 1977
'Dad's Army: Wake Up Walmington'(as "Pub Customer") BBC 1977
'Love For Lydia'(series, as "Old Johnson") ITV 1977
'Sykes: Decorating' BBC 1978
'Return of The Saint: Tower Bridge is Falling Down' (as "Charlie Stewart") ITV 1978
'Sally Ann: Put Out to Grass' BBC 1979
'Sykes: The Stay-at-home Holiday' BBC 1979
'How's Your Father: Fantasy Time'(as "old man") ITV 1980                                     "Jackanory"  Many episodes (as 'Mr Bits and Pieces) BBC 1979-80
'Playhouse: The Schoolmistress' ITV 1980
'Minder: Diamonds Are A Girl's Worst Enemy'(as "Sid") ITV 1980
'Rainbow: Striking: Hickory Dickory Dock' ITV 1981
'Terry & June: The Lawnmower'(as "Louis") BBC 1981
'Coronation Street' (as "Frankie Baldwin," Mike's father) ITV 1981-82
'Nobody's Perfect: Mrs Whicker in Love' (as "Mr Beasley") LWT 1982