News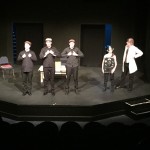 Half an hour of my musical 'Doodlebuster Heroes' did well in the Musical Box Festival at the Lost Theatre. Pics on the 'musicals' page.
Videos up soon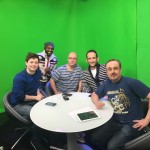 I'm doing The Chelsea Fancast with Stamford Chidge week after next
I'm in Assassins Creed Unity
I'm doing the Mitsubishi ads on Talksport And Quest and C5 promos just voiced
I'm in a kids' cartoon for Dreamworks playing 6 characters in 52 episodes but can't tell you what it is yet!In fact I've already told you too much. I now have to come round and hypnotize you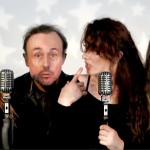 My comedy band The Rudy Vees are on at the Camden Fringe at the Rabbit Hole in Hampstead in August.
Monday 3rd   7-8   Tuesday 4th  7-8      Wednesday 5th    7-8    Sunday 9th    7-8
It's going to be all change with the set!
Latest video