News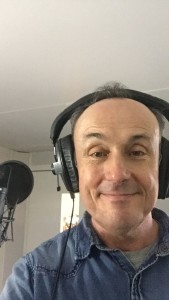 My latest acting reel is at the bottom of this column. My new animation reel is on the right. New games reels up are here on the right! My comedy band The Rudy Vees' song 'Let's Be Italian' up on the right as well as 'Rather Be' spoofed
And there's an Assassin's Creed Syndicate 'Pain' reel at the bottom on the right
My musical  'The Bouncing Doodle U Boat'(working title) which I'm writing with American Idol's Andy Street is now called 'Doodle'.   There are pics of the half hour we did at the Lost Theatre on the Musicals page. Did a good reading on 18th Dec at So & So Arts Club! Got it down to 2 hours! Works well! Pics up soon. Another reading on March 13th!
Here's a vid of me doing some recent voice overs in the studio in a compilation on the right!
New Chelsea Fancast podcasts with the legendary Stamford Chidge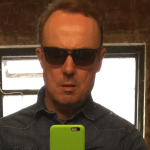 ongoing!  I'm on again ion Monday. The show won the Football Blog Awards Best Podcast!
Gazprom CFC vid I shot is up on the Chelsea page.
I'm doing the Mitsubishi ads on Talksport and Sky sponsorship..And Prostate cancer! And Quest & Discovery promos. C5 promos.   And Recruitment Juice corporate! And Full Tilt Poker. And Beechams on TV. And a doco series called  Airport Alert –  and done Assassin's Creed Syndicate  and some singing for McCasso! And another doc for Discovery: Eps of Sons of Winter. Also Until Dawn TV ad Plus Fox promos! More Mr Bean!  Also 'Beat the Sun' Sports doco for Sunset and Vine. And Quest Salvage Hunters; And Bear Grylls for Discovery and an ITV promo Midwinter of the Spirit. And Nazi Megastructures for C4. And MTV Geordie Shore and a BBC Panorama and BBC Trust! And Animal Planet and more 'Raiders of the Lost Art' docos! New Beechams and Panorama up as well! Did Compare the Market and Babybel research! Also more Beechams! And Peugeot and more Panorama and Film 4! And more Airport Alert! And Voice of God for Times Best Small Businesses!
I'm in a kids' cartoon for Dreamworks playing 6 characters in 52 episodes but I can't tell you what it is yet as I've signed an NDA on this! In fact I've already told you too much. I now have to come round and hypnotize you.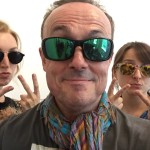 My band The Rudy Vees were a HOT TICKET last year at the Camden Fringe. Just applied for this year.
Did January 28th 29th 30th at the Canal Cafe Theatre in Little Venice   And the Musical Comedy Awards. Have just done the Phoenix Artist Club. Went very well!
There's a vid on the Rudy Vees page of 'Dance Like my Dad!' LIVE at the Rabbit Hole in Camden.   Also a LIVE version of Zombie Girl. It's looong! But fun!
Vid of 'Let's Be Italian' up here!
There's a new 'accents of the world' vid on Voiceovers within! And a vid of me voicing in the studio.
I'm also writing a book! Tentatively titled  "Man Behaving Sadly: A Voice Over Diary Part One August to April" which may now be 'Voice Over Man!'
You are feeling sleepy. Relax. Watch the pendant.
Here's the acting reel.
And an award winning pharmacy corporate ad I did last year