News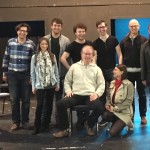 My musical 'Fokkers and Tea Cups' (working title) which I'm writing with American Idol's Andy Street  may change it's name once again. I'm flirting with one of the original titles.  So it may be 'Dam Heroes of Busterone' or 'Bouncing Doodle U Boat' or something like that. Pics of previous half hour show we did for the 'Lost Theatre' competition up on the 'musicals' page.  Workshop in October! Looks like Jonathan Moore (jonathanmooreuk.com) will be directing it!. Andy has just written the Diego song! It's a winner! I need to write lyrics for the 'Weaver' song. (no it's not a country song about cloth. The character's name is Weaver)
Am editing a project to put up bits of vids of me voicing. In its early stages. But happening!
New Chelsea Fancast podcasts with the legendary Stamford Chidge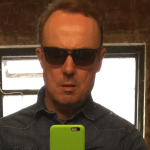 ongoing!  I did one last week! Chidge was on fire despite the team being a wet blanket. Gazprom CFC vid I shot is up on the Chelsea page.
I'm doing the Mitsubishi ads on Talksport and Sky sponsorship..And Prostate cancer! And Quest & Discovery promos and more C5 promos just voiced inc the Big Brother one. Specsavers ad on air at the mo!  And Recruitment Juice corporate! And Full Tilt Poker. And Aldi. And a doco for Nat Geo called T Rex Ultimate Survivor! And more docos – Airport Alert –  and done another top notch famous vid game I can't reveal as I've signed an NDA and some more singing for McCasso! And another doc for Discovery: Eps of Sons of Winter. Also Until Dawn TV ad Plus Fox promos! More Mr Bean next week! Also 'Beat the Sun' Sports doco for Sunset and Vine. And Quest Salvage Hunters and a Beecham's!
For nostalgia lovers there's 'The Yodelling Dog Boiler' song from the Perrier runner up 'Theatrical Digs' on the right there. After the 'cheerful cockneys'.
I'm in a kids' cartoon for Dreamworks playing 6 characters in 52 episodes but once again can't tell you what it is yet as I've signed an NDA on this as well! In fact I've already told you too much. I now have to come round and hypnotize you.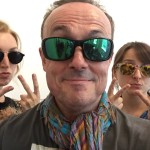 My comedy band The Rudy Vees did the Camden Fringe at the Rabbit Hole in New End Hampstead.  We ended up a HOT TICKET  and Number 4 in comedy acts to go and see! All videoed. The Megamix section..24 songs in ten minutes..went down a treat. Vids up asap. New singer Lucy Grainger is great!
We may change the name though! Producer/writer Mike Connaris came to see us and has a few ideas. A name change was one of them! Splunk? The Fissts? Shi Tszus?  Moist? Sex life of Fish? The Javelins? Bento Box? The Moips? Cocaine Granddads?
There's a demo of fans' favourite 'Zombie Girl' up here! Look! To the right and above! You are feeling sleepy. Relax. Watch the pendant.