News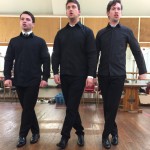 Half an hour of my musical 'Fokkers and Tea Cups' written with American Idol's Andy Street did well in the Musical Box Festival at the Lost Theatre. Pics on the 'musicals' page. Rehearsal vids up there at the mo. Workshop in September! Andy has just written the Diego song! It's a winner! I need to write lyrics for the 'Weaver' song. (no it's not a country song about cloth. The character's name is Weaver)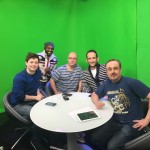 I was on The Chelsea Fancast with the legendary Stamford Chidge for the round up of the great season. Gazprom CFC vid I shot is up on the Chelsea page.
I'm doing the Mitsubishi ads on Talksport. And Quest & Discovery promos and more C5 promos just voiced inc the Big Brother one on the right on vids and Specsavers ads on air at the mo! Plus recording Mr Bean. And Recruitment Juice corporate! And Full Tilt Poker. And Aldi. And a doco for Nat Geo called T Rex Ultimate Survivor! And next week more docos – Airport Alert –  and done another vid game I can't reveal and some more singing! And another doc for Discovery: Eps of Sons of Winter
For nostalgia lovers there's 'The Yodelling Dog Boiler' song from the Perrier runner up 'Theatrical Digs' on the right there. After the 'cheerful cockneys'.
I'm in a kids' cartoon for Dreamworks playing 6 characters in 52 episodes but once again can't tell you what it is yet! In fact I've already told you too much. I now have to come round and hypnotize you.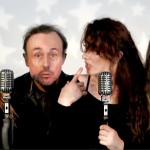 My comedy band The Rudy Vees are on at the Camden Fringe at the Rabbit Hole in Hampstead in August. Monday 3rd   7-8   Tuesday 4th  7-8      Wednesday 5th    7-8    Sunday 9th    7-8
New set written! 31 new songs! (Some of them only 40 seconds long. Don't be alarmed now!) Rehearsals from 13th July with MD Sandy Burnett.
There's a demo of 'Vanished' up here the homepage! Look! To the right and above! We've done another one which is 'Zombie Girl' so that one's out of date! You are feeling sleepy. Relax. Watch the pendant.