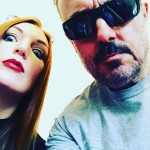 Last gigs: Rock n Roll Kabaret at Proud Camden and the Water Rats ! Plus Boogaloo Highgate.  Also Millers in London Bridge with Pretty Faces! None scheduled at mo!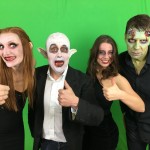 New songs in the set are My Baby's possibly a Vampire' and Dr Who!!

We've recorded a new album. 'Into The Ginger TRiangle' or possibly 'The Fists of Harmonious Righteousness'.
Tracks are 'Vanished into another dimension', 'Sweet Little Zombie Girl', 'King of Thongs', 'Naked', '(I want to be your piece of) Cheese',   'It's hard to be a cowboy… when you're 83′, (when I come home I) 'Wrestle' 'Bark Like a Dog', 'The Best Girlfriend I ever Had' , 'Let's go Surfing (with the Rudies)'. And 'Erectile Dysfunction.' 
Videos on 'Veedeos'.
The band comprises @jonathankydd @jenniejacobs @lucygrainger_1 and Cliff Charles on guitar (he's been on Top of the Pops six times!)
@CharlotZsabo is away
@sandy_burnett is our Musical Director
To contact The Rudies
Send a tweet to @therudyvees  
0r @jonathankydd
I thankyow.
Hugely.
In advance.
Yes.