Hi there pop-pickers! We're comedy band The Rudy Vees!
Videos in the menu on the right! Up to date Info down below!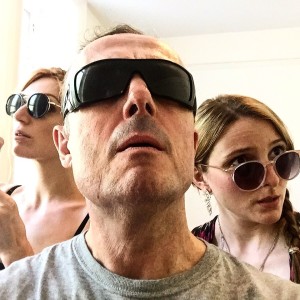 JUST HAPPENING: We've just gigged at the Rock n Roll Kabaret at Proud Camden and the Water Rats. Went down a storm! As we did at the Boogaloo Highgate. We did the Canal Cafe in August for three gigs! New songs in the set! More gigs up and coming 19th Sept at the Millers with the Pretty Faces. Boogaloo 27th Oct. 16th Oct North London Tavern.

We've recorded a new album. 'Into The Ginger TRiangle' We have an album of demos at the mo. Tracks are 'Vanished into another dimension', 'Sweet Little Zombie Girl', 'King of Thongs', 'Naked', '(I want to be your piece of) Cheese',   'It's hard to be a cowboy… when you're 83′, (when I come home I) 'Wrestle' 'Bark Like a Dog', 'The Best Girlfriend I ever Had' , 'Let's go Surfing (with the Rudies)'. And 'Erectile Dysfunction.'
The band comprises @jonathankydd @jenniejacobs @lucygrainger_1 and Cliff Charles on guitar (he's been on Top of the Pops six times!)
@CharlotZsabo is away
@sandy_burnett is our Musical Director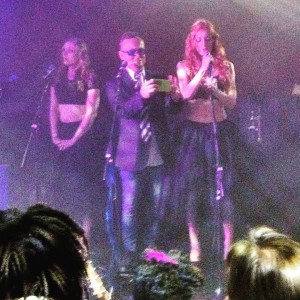 Recent Rudy Vees Gigs: Tristan Bates Theatre: SOLD OUT The Fiddler's Elbow in Camden! O'Reilly's Camden 'Big Nose Comedy' HEADLINING! TOLFA fundraising event Covent garden SOLD OUT Henley Fringe: SOLD OUT. Gigs: Camden People's Theatre, Canal Cafe Theatre, Musical Comedy Awards, Phoenix Artist Club, Rock n Roll Kabaret, Water Rats, Boogaloo etc
The Rudy Vees are bookable through JKRovers.
Send a tweet to Howard Vant (@vant_howard) or @therudyvees or @JkRovers  
or therudyvees@gmail.com
I thankyow.