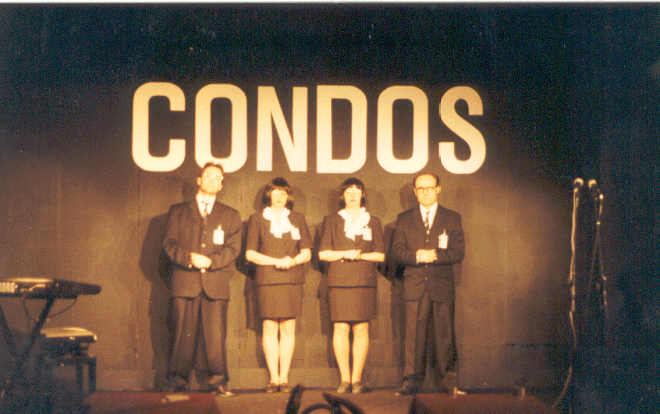 The Condos was a smaller version of the Kondos. I spelt it with a 'C' as everyone was doing that anyway. I would get dug in the ribs by people saying 'where's the 'M' eh?!' even when it was spelt with a 'K'.
Various line ups!
There were various line up changes and shows in Edinburgh, the Old Red Lion, the Tristan Bates Theatre and the King's Head Islington. Obviously I was still in it! But Abi Roberts, Leigh MacDonald and Lindsey Danvers were all in the group and were all excellent.
Here's Leigh singing Obsessed which she was so good at we used to do an immediate encore. Lyric is by me but the tune is by ace MD and writer of Pilot of the Airwaves, Julian Littman!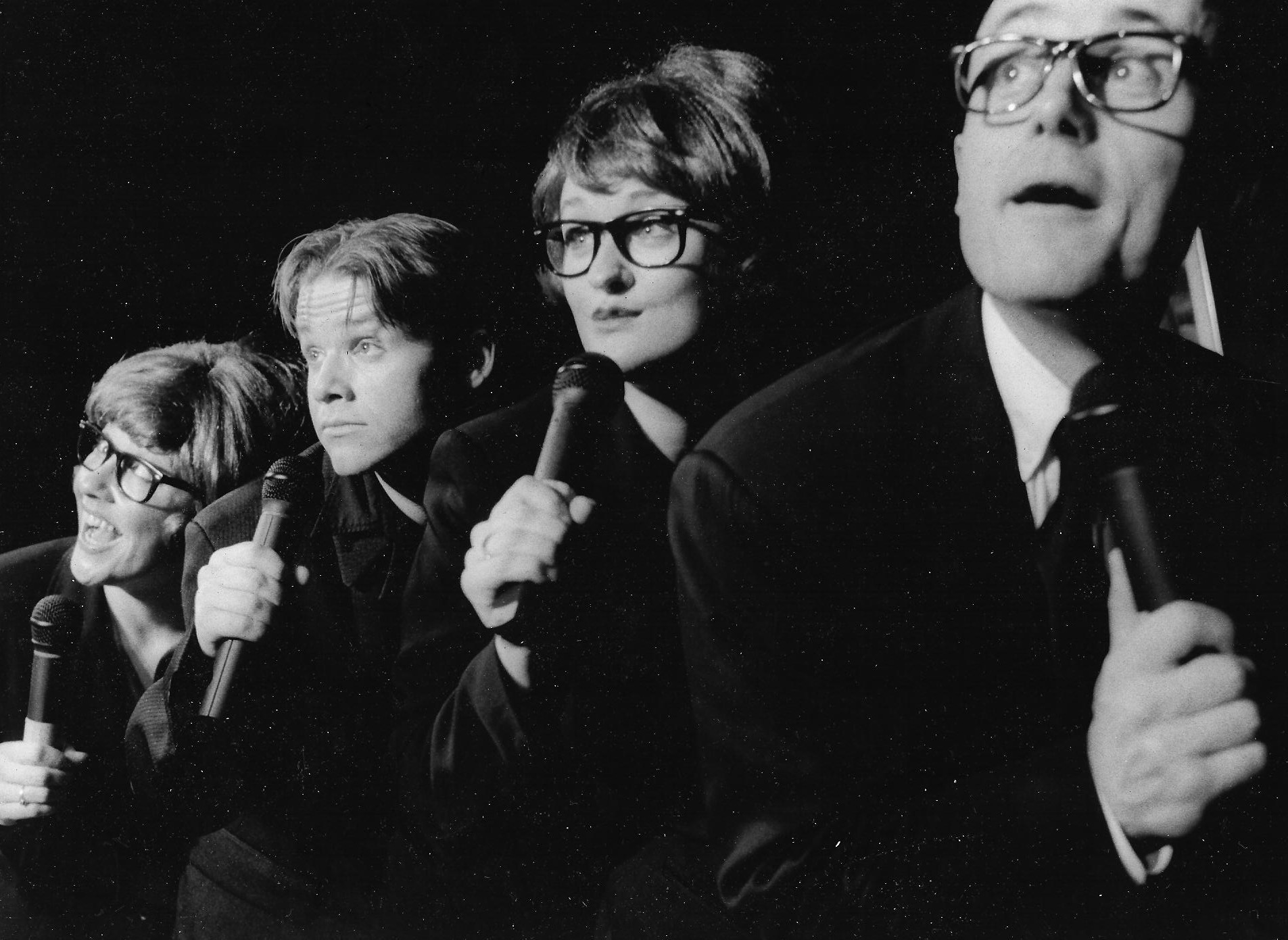 The band then settled down into into a more stable line up with 2 girl singers in frumpy wigs and dresses (Debbie Paul and Theresa Revell), me on lead vocal and Tim Wolff on keyboard and guitar in corporate business suits and name tags.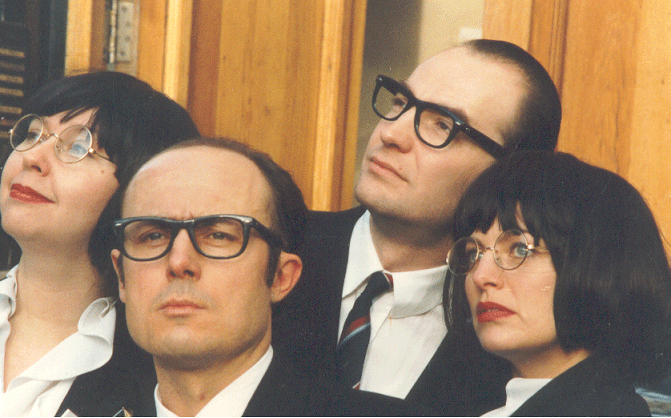 Nerdy looking
We were described as 'nerdy looking' by more than one critic, despite it being a 'corporate' look as was reflected in what we were 'selling', and was more practical and less top heavy than previous line ups, as the marvellously musical Tim had every instrument imaginable in the keyboard which resembled a full band. He was somewhat of a star on guitar as well! And he sang well! It was a lovely sound. I think on reflection the songs were a bit long but the act went down very well indeed. Here we are on the Vanessa Feltz show on GLR singing live:
We got some wonderful reviews some of which are here below:
"Striking satire" – THE GUARDIAN
"One of the most original singing acts around" – WHAT'S ON
"The best singing I've ever had on my show" – VANESSA FELTZ
"Hysterical. There is no one like them" – THE STAGE
"Absurdly funny songs" – ISLINGTON GAZETTE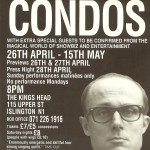 "Bubbly, humorous, disciplined" – THE STAGE
"Witty, irreverent, satirical" – THE IRISH TIMES
"Splendid musical send ups" – THE STANDARD
"Great harmonies, outrageous songs. Excellent." – FESTIVAL FM
"Side splitting" – TIME OUT
Here's the whole of a show at the King's Head in Islington in I think, 1994. It's over an hour and a bit dark in places but I think you can gather the gist. I still do 'Surfing' and 'Good in Bed' as they really work. Theresa Revell and Debbie Paul are the excellent girl singreens with Tim Woolf on everything.