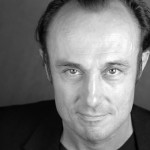 Hi there. I'm an actor. But I also voice stuff and make films and videos and write songs . Which I then perform (in!). I've written three musicals and a variety of hour long shows featuring comedy bands (which I've been in) and a number of video blogs, mostly about football. I've also made two comedy short films and a lot of videos. I podcast about football as well. This site attempts to reflect all these diverse things I get up to that are still all entertainment based! So there are many vids and sound clips and voice over segments and short films and songs I've written or been in or sung or am in or doing at this moment!
Here's what London's Metro wrote about me in 2012: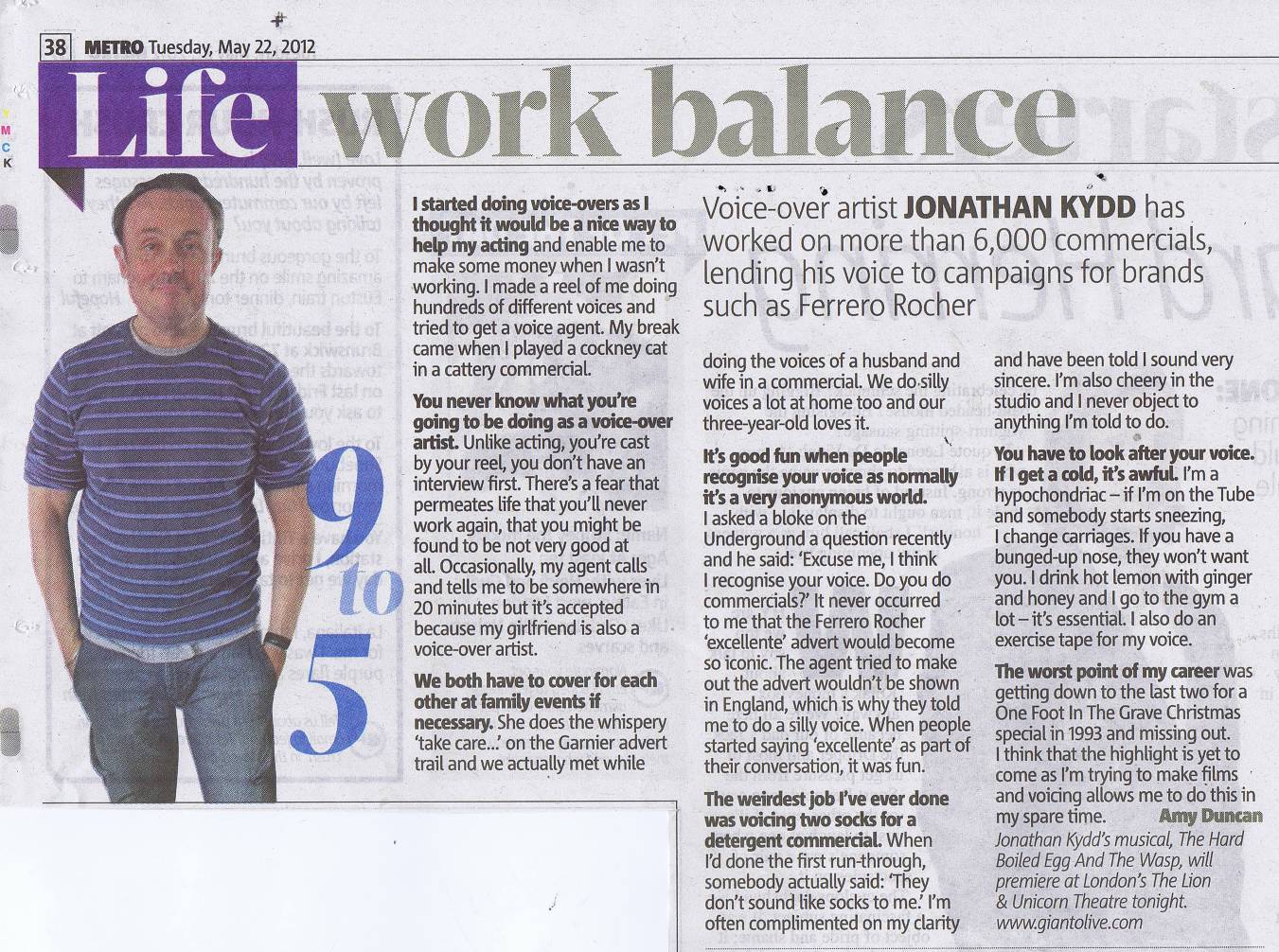 Here it is slightly more legibly!
"Voice-over artist Jonathan Kydd has worked on more than 6,000 commercials, lending his voice to campaigns for brands such as Ferrero Rocher. Here he talks to Metro about his daily 9-5"

I started doing voice-overs as I thought it would be a nice way to help my acting and enable me to make some money when I wasn't working. I made a reel of me doing hundreds of different voices and tried to get a voice agent. My break came when I played a cockney cat in a cat food commercial. You never know what you're going to be doing as a voice-over artist. Unlike acting, you're cast by your reel, you don't have an interview first. There's a fear that permeates life that you'll never work again, that you might be found to be not very good at all. Occasionally, my agent calls and tells me to be somewhere in 20 minutes! My girlfriend doesn't mind as she's an actress and understands and does voices too! We both have to cover for each other at family events if necessary. My girlfriend does the whispery 'take care…' on the Garnier adverts and we actually met while doing the voices of a husband and wife in a commercial at Virgin Radio. We do silly voices a lot at home too and our three-year-old daughter loves it. It's good fun when people recognise your voice as normally it's a very anonymous world. I asked a bloke on the Underground a question recently and he said: 'Excuse me, I think I recognise your voice. Do you do commercials?' It never occurred to me that the Ferrero Rocher 'excellente' advert would become so iconic. The agency tried to make out the advert wouldn't be shown in England, which is why they told me to do a silly voice. When people started saying 'excellente' as part of their conversation, it was fun. The weirdest job I've ever done was voicing two socks for a detergent commercial. When  I'd done the first run-through, somebody actually said: 'They don't sound like socks to me.' I'm often complimented on my clarity and have been told I sound very sincere. I'm also cheery in the studio and I never object to anything I'm told to do. You have to look after your voice. If I get a cold, it's awful. I'm a hypochondriac – if I'm on the Tube and somebody starts sneezing, I change carriages. If you have a bunged-up nose, they won't want you. I drink hot lemon with ginger and honey and I go to the gym a lot – it's essential. I also do an exercise tape for my voice. The worst point of my career was getting down to the last two for a One Foot In The Grave Christmas special in 1993 and missing out.  I think that the highlight is yet to come as I'm trying to make films and voicing allows me to do this in my spare time' Sam Kydd
Also on this site is a section reserved for my late father Sam Kydd who was a British actor from1945-82 (tho a stand up and MC before World War 2 and a performer in Prison Camp in many shows put on for the benefit of his fellow prisoners).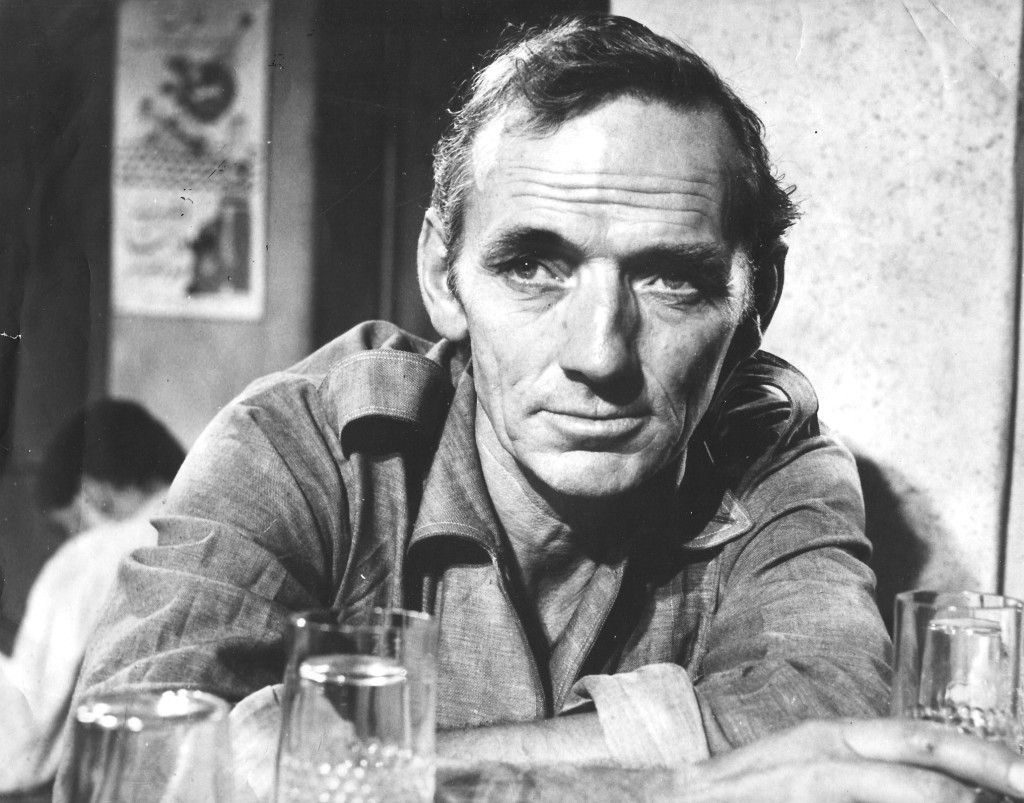 He made 240 films (tho I'm still finding more!) all of which I've listed here along with a few of his TV appearances and some stills from his successful career. Pinkie Barnes There's also some info about my late mother Pinkie Kydd whose obituary was in the Telegraph and the Times. She was an international Table Tennis player and one of the first women advertizing copywriters. Here she is with me!